Prophet Nigel Gaisie has shared his perspective on accepting money from 'unsavory' sources.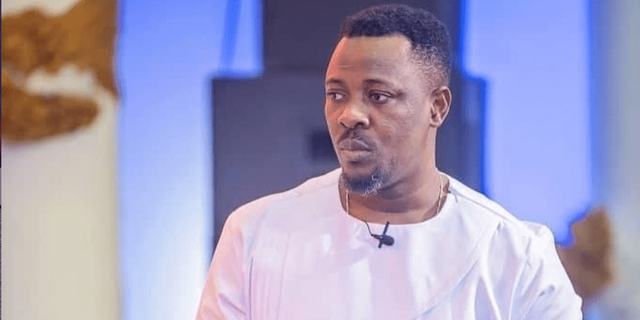 In a recent interview on United ShowBiz, the revered spiritual leader made it clear that he would accept offerings made by anyone, no matter their background or lifestyle.
He stated that
"Who am I to judge! I will accept offering from prostitutes and armed robbers because every money is money."
According to him, armed robbers and prostitutes are human beings like we all and he does not discriminate among people.
He also urged all men of God to be hospitable with these people, because that is the one way to make them feel comfortable and have the mind to repent.
Nigel also advised against quick condemnation among Ghanaians.
His statement caused controversy and criticism from some members of the public.
It's important to note that accepting offerings from anyone is a common practice in many churches worldwide. However, Rev. Gaisie's specific mention of prostitutes and armed robbers is what drew attention to his statement.
Prophet Nigel Gaisie is the leader of the True Word Prophetic Fire Ministries, TWPFM (Grace Chapel) Worldwide with its head office in Accra, Ghana as well as the Prophetic Hill Chapel.
He was born and bred in Ghana. He claims to have had the power of a seer at the age of 7. He also started smoking marijuana at the age of 10.