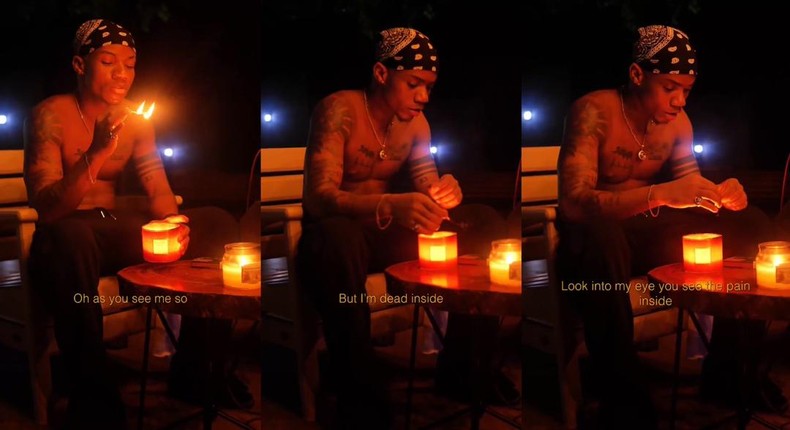 KiDi has gotten emotional on a new song that sees him addressing recent reports about his ill health.
The multiple award winning Ghanaian singer was said to have fallen ill a few weeks ago after he cancelled his North American tour.
It was alleged that he was battling with stroke but the Lynx Boss, Richie Mensah, trashed the claim, stating that his artiste is not down with a stroke. According to him, the rumours are clickbait.
"KiDi hasn't had a stroke. Ignore the rumours and the click bait," he said in a Tweet shared this evening, 16th March 2023, at 06:50 PM. The post has since brought relief to concerned fans.
A few days after Richie's post, KiDi also issued a statement to comment on his health reports. He said "A little under two months ago, I made the painful decision of cancelling my tour to take care of my health that included taking time off social media".
"In that time, I have been overwhelmed by the outpouring of love from family, friends, fans and the brands i work with. You all made me feel incredibly loved in this difficult period and I can't appreciate you enough.
Unfortunately, a few badactors took this as an opportunity to spread false stories that got a lot of you very concerned. While I do not want to give it any more attention, I want to categorically address that those stories were false. I am glad to be back to doing what i love most; creating music and performing for you. Thanks for sticking it out with me. Love, KiDi" the singer added.
Now taking everything into his music, KiDi has annouced a new song that sees him pouring his emotions about his health as he gives further hints about his condition. "If I tell you I am OK, I lied. I am smiling but I am dead inside," he said in the song.
Further singing, he continued that "look into my eye you see the pain inside, I don't want to chill I wanna stay inside. If I show you my liver, you go take me prayer".
The song shared by KiDi is a teaser as he revealed that the full track will be released on 27th April. Check it out in the post below as also sung about death.