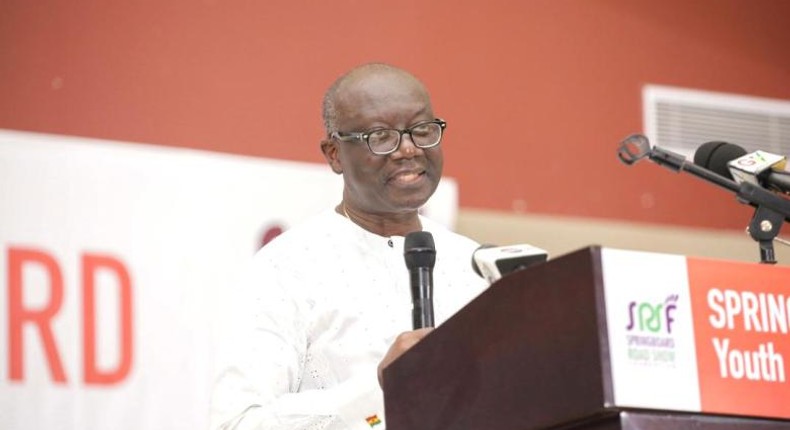 The Minister of Finance Ken Ofori-Atta has broken silence on his presidential ambition to contest on the ticket of the New Patriotic Party (NPP) ahead of the 2024 general elections.
According to the economist and investment banker, he is satisfied contributing his intellectual abilities to the success of the government led by President Nana Addo Dankwa Akufo-Addo and his party, adding that rumours circulating in the public domain are lies because he doesn't have such ambition at the moment.
He said: "Sometimes, people believe that it's their energies and their intellect that brought them in [politics] but I just firmly believe that the Lord needs you and gives you the energy to do a specific job and when you begin to mission-creep is when you shipwreck."
Speaking on Good Evening Ghana hosted by Paul Adom Otchere, Ken Ofori-Atta said he is not interested in becoming president "but what I believe he has purposed me to do is to be technical [and] to use my brain and to support that."
He cited how Jean Monnet, a civil servant, thought through the bringing together of European nations to found the European Union (EU).
He stated that "I think we should all understand what our God-given attributes are and not stretch it beyond what He has not mandated us to do."
He believes the NPP will break the 8-year cycle and win in the 2024 general elections if the policies of the government are implemented under his supervision.